The Best Server, Storage and Network Maintenance Programs. Part 2
Selecting the best maintenance program can be a challenge.  TeamKCI takes pride in the quality of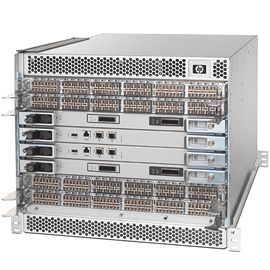 service and reliability we offer our clients.  There are important considerations to take into account when making the support and maintenance decision.  Why do customers stay loyal to one maintenance plan provider?  What separates the best from the rest?
The answers are found here in Team KCI's continuing series describing what makes for happy, satisfied customers, when looking to choose your next maintenance provider:   
No Outsourcing:  Seek a company that performs repairs directly with its own personnel and internal technical experts who can see the job through from start to finish.  If a support company outsources maintenance, it is an indicator that it usually does not have a sufficient level of expertise for the products that they maintain. Proper escalation procedures require immediacy.  Outsourced assistance will slow down the repair or maintenance process if it means the provider cannot diagnose and make the repair quickly.
Make sure the Customer Services Engineers (CSE) are well trained and experienced: Check to see if the people assigned to your account are manufacturer trained and are experienced on the equipment they are entrusted to repair. CSEs that have manufacturer's experience are imperative in a third party data center hardware environment where support from the manufacture is limited. Certification and experience is crucial to getting the job done, no questions asked.  Are they up to date on maintaining equipment that has reached its End of Life date?There is nothing worse than watching a recent tech school graduate that has never seen equipment like yours before taking instruction by cell phone from an offsite technical specialist on how to fix it.   
SLAs are Important: Responding to calls quickly and efficiently is important. So is follow-up after a machine has been fixed. Check your prospective maintenance provider's references and don't be afraid to ask about how good they are at meeting their SLAs. Make sure you speak to technical as well as financial references. You are looking for a company that responds quickly and responsively, with a track record of meeting SLA's and history of satisfied customers.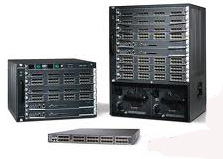 TeamKCI prides itself on meeting the highest of industry standards.  Our "been there, done that" expertise, coupled with our commitment to our clients' continued uptime and rapid repair has been the hallmark of our ongoing relationships for over thirty years in the business.


The Leader in IBM Storwize® Support and FlashSystem Support
Efficiency is at the core of our Storwize support and FlashSystem support services. We understand that every minute of downtime can have a significant impact on your business. That's why our team at TeamKCI strives to provide fast and effective resolutions to any Storwize-related issues. Our proactive monitoring system ensures timely detection of potential problems, allowing us to take preventive measures and minimize disruptions. For consultation, simply request a quote or call us at 201-934-3416 today.