HP ProCurve J9030A EOL Maintenance and Support
HP® End of Support date: July 1, 2019
Status: Supported by TeamKCI

Request A Quote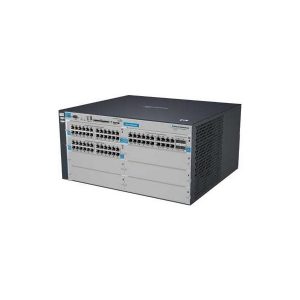 TeamKCI has extensive hands on experience with the HP ProCurve J9030A switch and continues to maintain and repair them. Parts and replacement units are in stock and can ship overnight.
TeamKCI will continue to support these units for as long as you use them.
Overview
Let TeamKCI help you design the most cost-effective Storage Area Network Solution.
Used & Refurbished HP Options TeamKCI sells both new and refurbished equipment.  Used HP systems are available at big savings offering our customers alternative financial options to maximize their IT dollars.
Warranty & Support TeamKCI offers a 12 month warranty and 9-5 technical support on all refurbished HP ProCurve J9030A switches and all other pre-owned refurbished HP SAN equipment we sell.  Extended warranties and 24x7x4 onsite support are also available for an additional charge.  Learn more.
How to Get Started? For more information on a HP ProCurve J9030A switch or any other HP product simply complete the TeamKCI Quick Quote form on this page or call TeamKCI at 201-934-6500 Ext. 11 for immediate assistance.
TechSpecs