​​​​​​​You are probably being bombarded by NetApp® maintenance price promotions. Seems like everyone claims to be offering NetApp® support these days.
Seven key facts with one very important price comparison:
1.   There are 24 NetApp® platforms that are EOL; and, a similar number of IBM®
N Series platforms that are EOL.
2.   Some of our competitor's support programs are outsourced. Our program is organic. We support NetApp ourselves. We do not outsource.
3.   We have been in business for 35 years. Not many others can make that claim.
4.   We were awarded the Verizon Award for Outstanding Service in IT.
5.   As you migrate to flash storage, legacy NetApp ® is a great place to save.
6.   NetApp® maintenance from NetApp® is expensive. NetApp® maintenance from TeamKCI is a no risk opportunity to save big on operating expenses.
7.   We also know that in today's environment you have to have a great price. So we went to our competitors' websites to see what they say about their NetApp pricing.
​​​​​​​The results are in and it's no contest.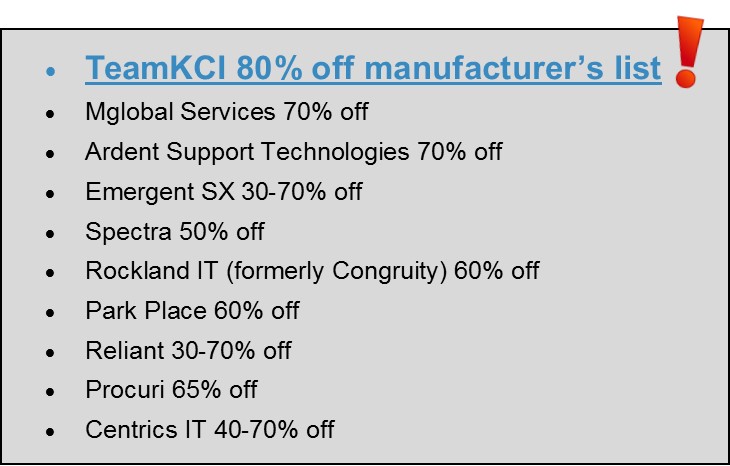 Call or email. We'll show you the difference!​​​​​​​
TeamKCI, Today's Company for Yesterday's Equipment.
NetApp® is registered trademarks of NetApp,Inc.
IBM is trademarks of International Business Machines Corporation, registered in many jurisdictions worldwide.