Brocade® Announces DCX End-of-Life (EOL)
Brocade® Communications (BRCD) has announced the initiation of End-of-Life (EOL) for its flagship DCX SAN director.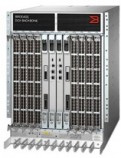 Historically going forward this means that there will be no new software upgrades, no new firmware enhancements and no new bug fixes. Also starting in 2015 there will be yearly maintenance price increases of 10% for five (5) years until the DCX reaches End-of-Support.
The good news is that DCX customers are no longer encumbered by the fear of losing access to software and firmware enhancements and are now free to choose the best and most cost effective support program available.
That is why TeamKCI is pleased to announce it has expanded its award-winning worldwide support to include Brocade® DCX and DCX4S directors at rates that are 60% less than Brocade®'s published rates. TeamKCI is also offering round-the-clock monitoring for Enterprise customers becoming the first and only independent maintenance provider to offer this service.
For a moderate size SAN with only six (6) DCX directors, yearly savings of over $100,000 can be achieved.
Don't delay. Call or email today and start saving immediately on the best Brocade® DCX support in the market.   
 "Tomorrow's company for yesterday's equipment"
Brocade® is the registered trademark of Broadcom Inc.