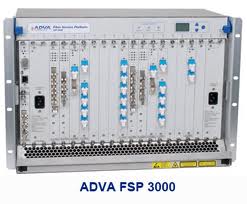 TeamKCI Buys Surplus ADVA® FSP 3000
Let TeamKCI help you design the most cost-effective ADVA® Storage Area Network Solution.
Used and Refurbished OnPath Options
Support – TeamKCI is the leading maintenance provider of ADVA®legacy hardware, offering premier support with four attractive SLAs: 24 x 7 x 4hour onsite response; 11 x 5 x 4hour onsite response time 24 x 7 NBD response; 9 x 5 NBD response. Round-the-clock tech support is standard with each SLA. We guaranty you will speak to a qualified engineer within 15 minutes of placing a service call any time of day or night. We support call home and dial-in features. And, will even store spare parts on your premises at no additional cost. You won't find better third-party ADVA®support anywhere.
Hardware – TeamKCI sells pre-owned tested and guaranteed ADVA® switches, directors, remote switches and routers at huge savings over the manufacturer's list price. All pre-owned ADVA® hardware is meticulously tested, and burned in for 24 hours. Checkout TeamKCI prices. TeamKCI is the financial alternative option that will maximize your IT dollar. Coupled with our 90-day replacement warranty.
Warranty & Support – TeamKCI offers a 90-day warranty and 9-5 technical support on all refurbished ADVA® FSP 3000 and all other pre-owned refurbished ADVA® SAN equipment we sell.  Extended warranties and 24x7x4 onsite support are also available for an additional charge.  Learn more.
How to Get Started? For more information on a ADVA® FSP 3000 or any other ADVA® product simply complete the TeamKCI Quick Quote form on this page or call TeamKCI at 201-934-6500 Ext. 11 for immediate assistance.
OR
ADVA is a trademark of ADVA Optical Networking.